ABOUT LOUISE
Louise Koch, aka FruityLou is a Danish coach, speaker, author, television journalist and event maker.
FROM ILL TO WELL
For many years Louise suffered from both adrenal fatigue, liver problems, gout, low hormone production, anxiety attacks, depression, insomnia, low back pain, PMS, brain fog and about 30 other symptoms. Amongst others the doctor told her she had so severe cell and DNA damage that she was close to cancer and that she probably could not get pregnant either.
Being a television journalist she knew that she had to research to find a new solution. She promised herself that if she ever got well she would use it in a positive way to help others and luckily she did. In 2009 she came across a super healthy diet and lifestyle that became the turning point in her entire life and in only a few years she healed herself naturally without any treatment or medication. Today she feels better than ever and has dedicated her life to inspire and help others get their life and happiness back too. Read her full story here…
TELEVISION BACKGROUND
Louises holds a degree in media/television from University of Westminster in London and University of Miami in Florida. She has worked with journalism, research and communication for almost 14 years and also worked teaching both televison journalism, graphic design and media production. She has worked more than 10 years in the media industry and especially within television production. She has produced both documentaries, entertainment and reportage and today she uses her talents on her Youtube channel – FruityLouise. It has more than 5.000 followers and her most inspiring video has been watched more than 1 mio. times. It is all about living a super healthy diet and lifestyle and she uses her knowledge from journalism and communication to communicate her message in a clear and easy way that inspires an endless number of people every day.
BOOKS AND TALKS
Louise has written the two most comprehensive self help books on natural healing and the 80/10/10 raw food diet ever published in Scandinavia. She has also written three e-books in Danish where her first one, the 'Get started Guide' has now been translated into English. As a speaker she has spoken on several stages both in Scandinavia and abroad including the annual Fresh Food Festival in Denmark. In 2014 she took over the festival which is now the  longest running 80/10/10 fruit festival in the world http://www.freshfoodfestival.com
HER MISSION
Louises misson is to bring awareness to how much our diet and lifestyle can influence our health but also to give people the tools they need to get well and live the life they dream about. As a certified business- and lifestyle coach with years of experience she works with people one on one and help them do just that. Thousands of people around the globe have already followed her inspirational tips and her Danish 'Get started Guide' has been downloaded more than 3.000 times.
As a journalist she has interviewed some of the most knowledgeable pioneers within the 80/10/10 / HCLF movement and she constantly strive to keep herself updated with the latest information. People she has interviewd include Doug Graham, Rozalind Graham, Fully Raw Christina, Megan Elizabeth, Anne Osbourne, Victoria Boutenko, Valya Boutenko, Paul og Yulia Tarbath, Chris Randall and Frederic Patenaude, Durian Rider (Harley), Chris Kendall and Grant Cambell. On top of that she has done interviews with an endless list of people who healed themselves naturally and has many years of personal experience and extensive knowledge about the method in general.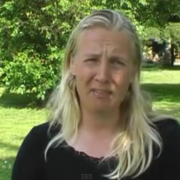 My healing really took off after I started with the 80/10/10 diet and especially after Louise adwiced me to drink green smoothies. I can honestly say that it has played an important role in saving my life even though I didn't always follow the advice to the letter.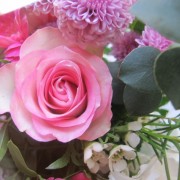 After 3 1/2 month on the diet I have already experienced a lot of improvements including things related to hormones (PMS) and diabetes type 1. My digestion is a lot better now, nicer skin and no body odor.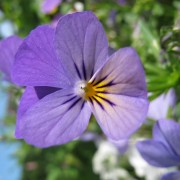 I had tried everything and I literally mean EVERYTHING in order to get rid of my adrenal fatigue and poor digestion. Nothing worked and I only got worse. I finally found the answer in this diet. The diet and the help from Louise has saved my life and given me my quality of life back. Today my body works better than ever before.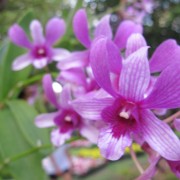 After two months with green smoothies I have more energy, my digestion is almost perfect and I am way more happy. I also have a lot more 'good days' which is a big thing because I'm very ill. This diet will be my future choice, THANK YOU Louise for your amazing book.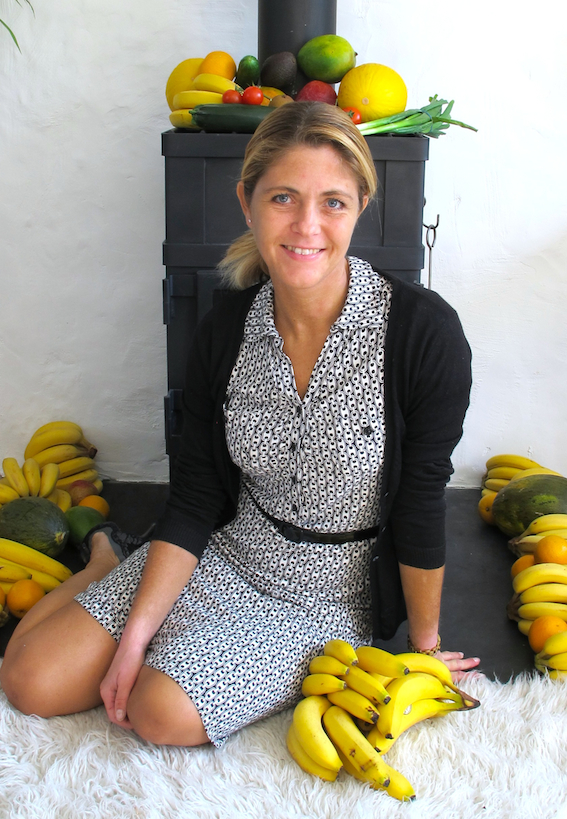 Louise Koch has written several Danish books:
Naturligt Rask – Livsstilen
Naturligt Rask – Kosten
Den helbredende grønne smoothie
Sunde Raw food opskrifter
Get Started Guide
Louise has spoken on stages world wide e.g.:
UK Fruit Festival 2015 (UK)
Fresh Food Festival 2015 (DK)
Fruit Winter Festival 2015 (TH)
Natural Products Expo 2014 (SV)
Fresh Food Festival 2014 (DK)
Healthy Living Expo 2013 (DK)
Fresh Food Festival 2013 (DK)
Fresh Food Festival 2012 (DK)
Fresh Food Festival 2011 (DK)
Healthy Living Expo 2010 (DK)
Louise is a certified life and business coach. Her specialities are:
Health improvements
Dietary changes
Anxiety & depression
Adrenal fatigue
Reaching your dreams (LOA)