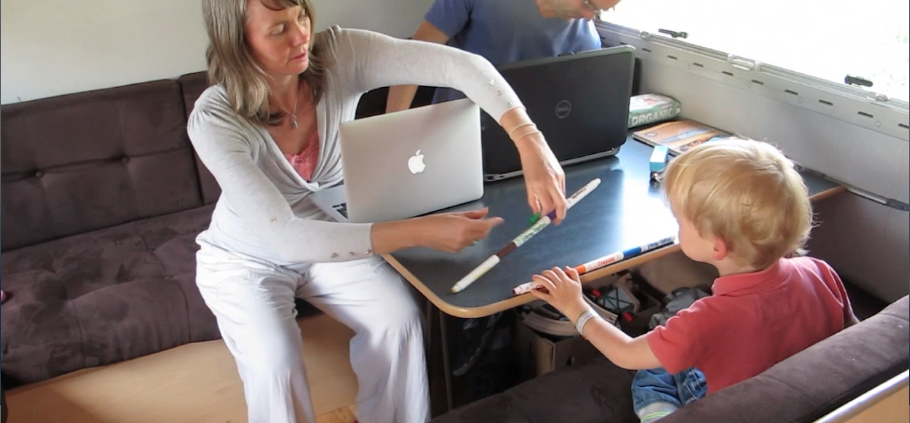 Fruitarian family lives in a truck in the UK and in Thailand in the winter
The British couple John and Sophie and their 3 year old son lives a very different life to most people. They spent half of the year in the UK living in a converted truck/auto camper and the rest of the year they rent an apartment in Thailand. To them it is their dream come true because they didn't want to live an ordinary life.
After 20 years working as an IT consultant John didn't want to work a 9-5 job any more so when Sophie suggested that they bought the truck he said yes. But this is not the only way in which this family is different. They eat a high raw low fat vegan diet with some occasional cooked vegan food and no meat at all. Sophie also believes in home schooling her son when he gets older and their dream is to permanently settle in Thailand some day. In this video we get s a tour of their very small home and hear about the challenges when you live in a truck.
Sophie changed her diet because her health was poor and you can also watch this video where Sophie tells her story of going from ill to well – "Free from adrenal fatigue, ovarian cysts (PCOS), acne, painful periods, infertility and depression".
http://fruitylou.com/wp-content/uploads/2015/12/Living-in-a-truck-in-the-UK.png
513
910
FruityLou
http://fruitylou.com/wp-content/uploads/2016/11/Fruitylou-header-2015-1030x111.jpg
FruityLou
2015-12-30 03:56:15
2015-12-30 06:28:12
Fruitarian family lives in a truck in the UK and in Thailand in the winter